The Most Reliable Property Clearance Services in Crystal Palace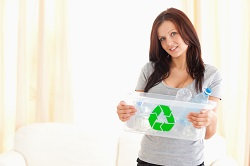 There are times when you may need to do the difficult job of arranging for a property to be cleared. It may be that you are a landlord who needs to organise a domestic clearance for a rental property, or it may be the emotional task of dealing with a loved one's home. You may have to travel some distance to visit the property, so you need a reputed property clearance company in the SE20 area that will be reliable and understanding of your needs. When you are in need of a professional clearance company in Crystal Palace, Rubbish Removal Crystal Palace should be your first choice. Call 020 8396 7456 today and learn more about the services we offer.
We will work hard to ensure that you get the best possible house clearance service at what may be a stressful time. We understand that you want everything to be dealt with quickly and efficiently, so you can rely on our teams of experts to do just that. They will make sure that we are there when we say we will be, and stay until the job is done. Couple that with our commitment to giving you the best prices on domestic clearance services and we think you will be very pleased with our company. We can come anywhere in the SE19 district and the surrounding areas, so contact us for a free, no obligation quote.
Save Big with Our House Clearance Company in Crystal Palace
When you speak to us, we will chat about all the various aspects of your property and the things you need to clear. We can handle all types of furniture and other items so you don't need to worry. We can deal with every type property, covering anything from house to flat clearance in Crystal Palace. Once we have discussed the work you need us to undertake, we will give you a free estimate, with no obligations attached. We have worked hard to make our home clearance prices as competitive as possible; this is why we are confident that our quote will be the best in the SE19 area.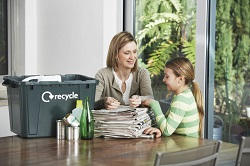 Our company will safely and carefully remove the items from your property, and then we will responsibly take them where they need to go. If they are to be disposed of, we will endeavour where possible to recycle them for you. If this is not possible, then we will take them to an authorised waste plant to be processed. We have a commitment to always act within the current legislation regarding the disposal of all the waste we collect. That is why we feel that you will be happy with our junk removal service. If you want to learn more, just talk to one of our experts on 020 8396 7456 and they will give you all the information you may need.
We Will Solve All Your House Clearance Dilemmas in SE19
When you are facing the daunting task of trying to deal with a property clearance, contact us to arrange everything for you. Our professional team of house clearance experts are there to help you every step of the way. There is no need to stress about any aspect of the work, we can be there when you need us and take everything safely and efficiently.
If you want more information on what Rubbish Removal Crystal Palace can offer in the SE20 region, please speak to one of our representatives. Call 020 8396 7456 now, and we will be happy to guide you through the process. We will then give you a free quote so that you know exactly what you are paying for. For any property clearance in the Crystal Palace area, you know you can trust us to do the job right.
Save